North Port St. Joe envisions revamped Washington High gym
Determined to ensure a staple of their community becomes better than ever for future generations, the Pioneer Bay Community Development Corporation and over 30 residents of the North Port St. Joe area gathered at the George Washington High School gymnasium last week to see first hand a number of proposed renovations to the neighborhood landmark and its campus.
As documented by Nathan Peters Jr. for the City of Port St. Joe official website, the cherished educational institution and its grounds have a long history of evolution and change. Tracing its roots back to 1940, a wooden schoolhouse was established, with Miss Lenora Dawson as its first teacher. Emile Twine became the first principal in 1945, coinciding with the construction of an additional wooden structure.
Just three years later, George Washington High School celebrated its first three graduates and upgraded to a concrete building in 1952. Leadership changed in the late 1960s, with Mr. Edwin G. Williams serving as principal from 1965 to 1969, followed by Mrs. Lula Wilson from 1969 to 1970.
During this time, the Freedom of Choice initiative allowed one-third of the students to transfer to Port St. Joe High School, ultimately leading to George Washington High School's closure in 1970 due to national desegregation efforts.
However, still standing as a beacon of hope within the community, the George Washington High School gym and 14-acre campus looks to the future as plans are underway for a major facelift and upgrade of the facilities as a whole.
Carter Quina, an attendee at the Oct. 26 community meeting, serves as a key player in the potential George Washington High School gym and campus restoration, thanks to his role as architect for the Quina Grundhoefer Architects firm.
Speaking to an audience of over 30 people, Quina assured those in attendance that his firm is solely committed to bringing new life to one of the most important hubs of the North Port St. Joe community.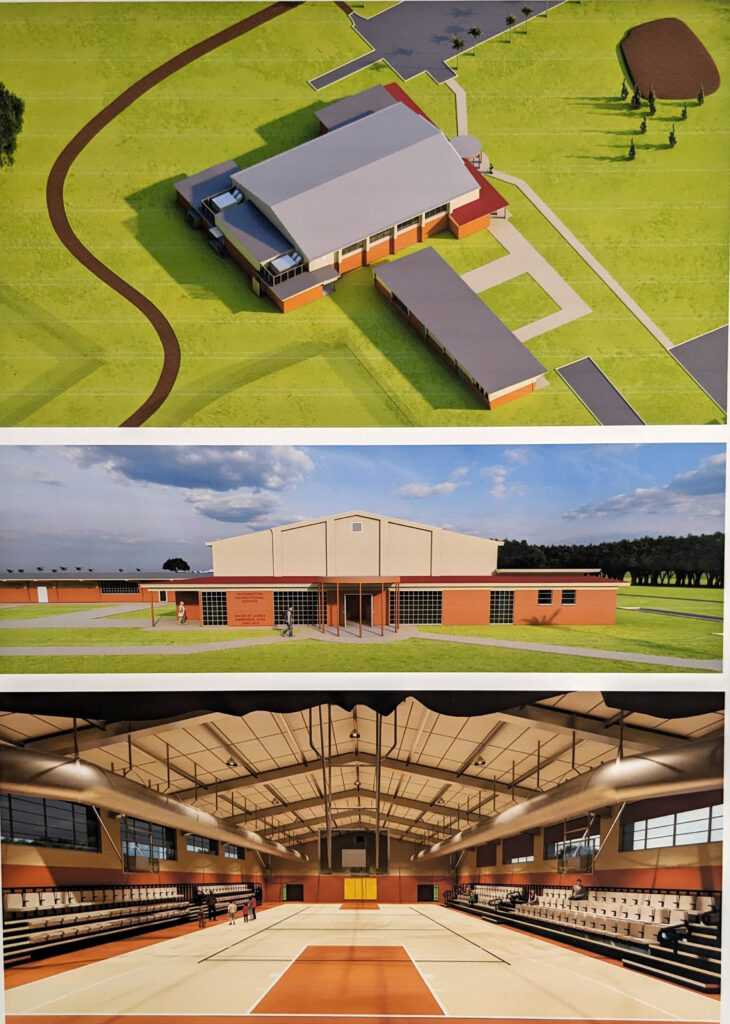 "Quina Grundhoefer Architects has a proven track record of outstanding work when it comes to the renovation of historically valuable buildings," Quina said. "We have won awards for our work on the Old Escambia Courthouse in Pensacola and Voices of Pensacola Multicultural Center, among numerous other landmarks over the years."
Along with having filed an application to register the George Washington High School gym on the National Register of Historic Places, preliminary visions for possible upgrades to the facilities have been drawn up. These include an enhanced kitchen, new retractable seating that would replace the current wooden bleachers, upgraded sound and light systems, multiple meeting rooms for family reunions and various events, and an enclosed walkway between the old science building and the gym.
Furthermore, if given proper upgrades such as hurricane-proof windows and improved handicap accessibility, the renovated facility could possibly be used as a disaster shelter if needed.
Pending the results of an EPA assessment of the 14-acre campus, if the land that Washington High School stands on is considered a possible clean-up site, the next phase would involve securing a grant from the EPA to resolve any issues before moving on to the renovation phase of work.
To see the optimism in the North Port St. Joe area regarding the impact an upgraded Washington High School gymnasium and campus would have on the community, one need look no further than former George Washington High School teacher Minnie Likely.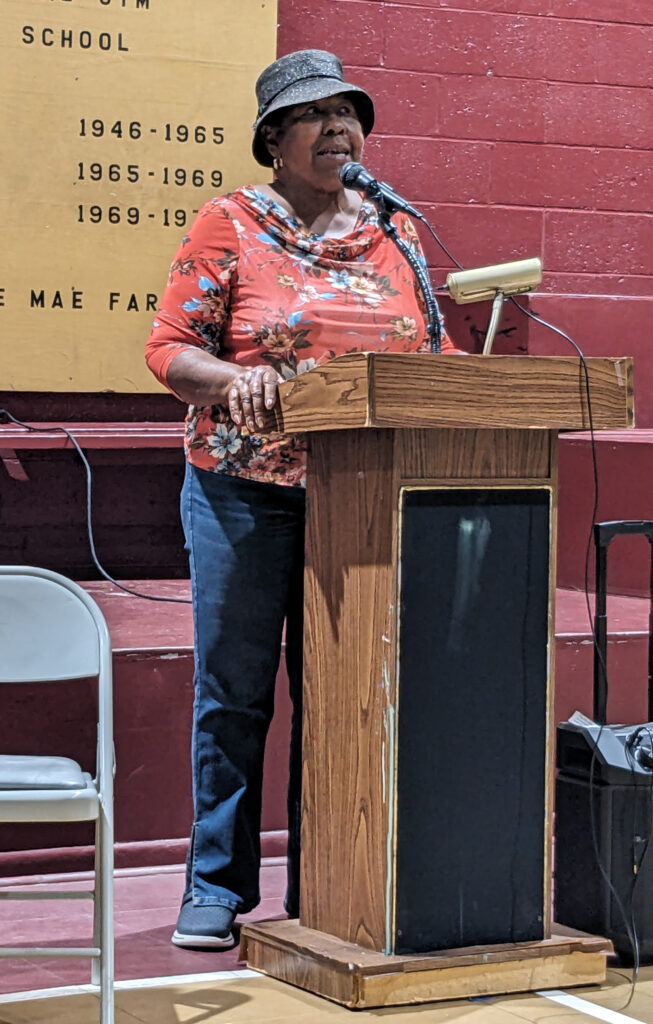 "These grounds were the hub of this community," she said, speaking on the importance of bringing this foundational part of the neighborhood to the next generation. "On these grounds, children, parents, and the whole community got involved in everything that was happening."
Likely emphasized, "If I get a little excited, it is because when you think about all these things that helped make me who I am, and most of us in here what we are today, you can't help but get a little excited about it and want to see those young people coming behind us experience this same thing from this community."