Hundreds contribute to local donation drives in the wake of Hurricane Idalia
Every time Mary Lou Cumbie would think of something missing from the pile of donations being loaded into trailers, it would show up a matter of minutes later.
When she thought about can openers, one person showed up with a box full of them.
When she thought of bandaids, Neosporin, mops, pet food — it always turned up before she had to go looking for it.
Her luck, she said, boiled down to one central premise. The Gulf County community understands what is needed in the wake of a major hurricane.
"I remember the scene as if it were yesterday," she wrote in an email sent to members of the community. "We were standing in Mama's front yard in White City and watching as truck after truck headed into PSJ in huge caravan style. Hands were waving, tears were flowing, and smiles were breaking through the bewilderment and shock of it all. That was Gulf County and our neighboring counties in 2018. God's love, grace, and mercy extended to all of us during the most trying of times."
In 2018, Gulf County and neighboring Mexico Beach took on the brunt of damage from category 5 Hurricane Michael. The storm claimed the lives of at least 74 people in multiple counties, and the National Center for Environmental Information estimated that Michael caused upwards of $18 billion in damage in Florida.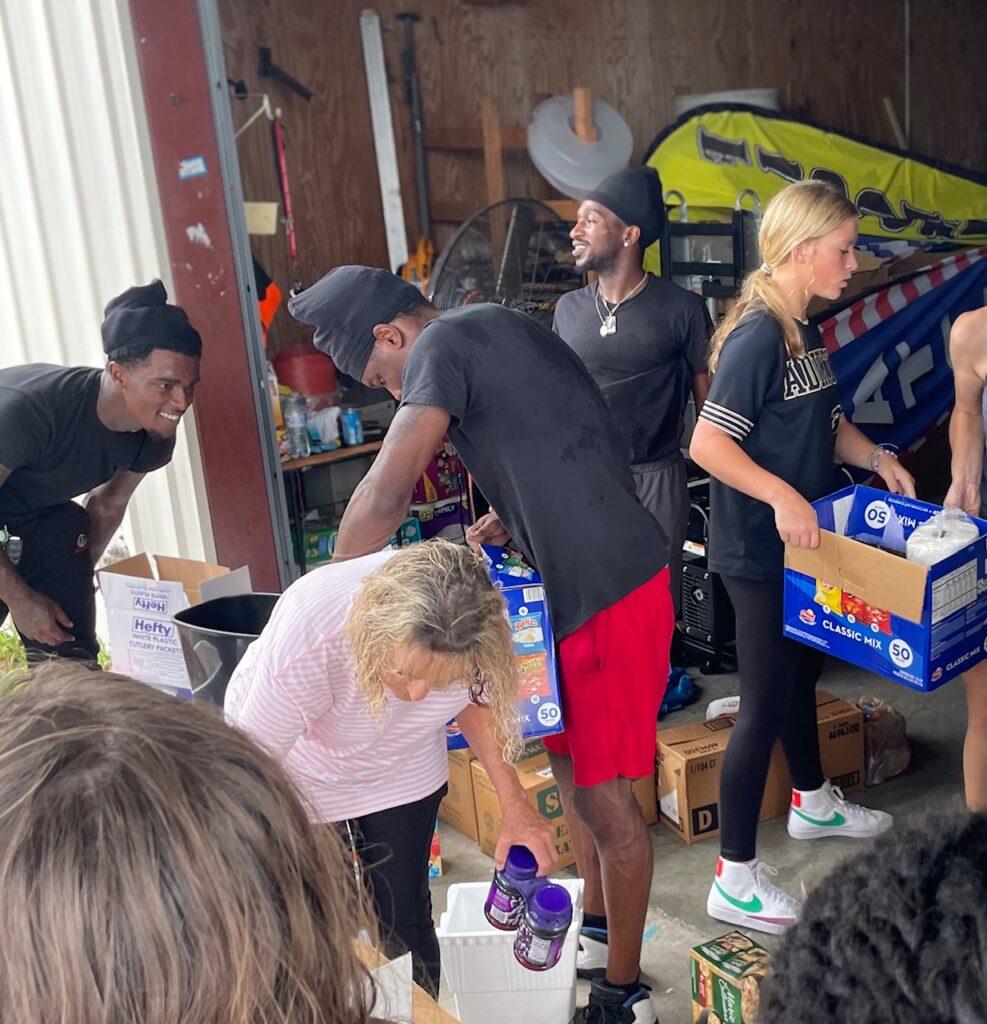 Gulf County was spared Hurricane Idalia's worst impacts this time around, with only minor storm surge and flooding impacts being reported in the area. But the community's memory of Michael prompted them to quickly begin working to organize help for the Big Bend region.
"When we saw the storm forming, strengthening and hedging toward Florida, I had emotions that I haven't felt in five years," said Mary Clayton, who helped to organize a local donation drive effort. "Feelings of panic, hopelessness and fear that I knew Taylor County was feeling this past Tuesday."
"Immediately, we knew what needed to be done. We needed to come to their aid like so many did for us after Michael. With tremendous help from Capital City Bank, New Horizon Primary Care and Gulf District Schools we started spreading word about our mission."
Hundreds of people donated cash and supplies in the days following Hurricane Idalia's landfall near Keaton Beach. Last Friday, about a dozen volunteers loaded these donations into trailers supplied by both Gulf County high schools and drove the two hours to those who were in the storm's direct path.
Over the long weekend, local organizations continued to collect supplies, and another shipment of donations was sent out on Monday.