Local professionals push progress with Port St. Joe's youth
Dozens of local children participated in the Pushin' P(rogress) program at the Washington High School Gymnasium on Aug. 5.
It was a good turnout for the event's second year, said organizers, who said they felt encouraged by the childrens' active interactions with young professionals from the area.
"A lot of times, after high school, kids feel like it's pretty much over because they never planned or had a goal beyond that for their lives," said Pastor Johnny Jenkins, one of the organizers of the event.
"We tried to encourage them to be independent thinkers and to have a purpose in life. That's why we started Pushin' P — to help give them some direction and some examples of how they can achieve their goals."
Pushin' P, a program aimed at providing local youth with the opportunity to learn from successful professionals from their community, was introduced by Jenkins and other community officials to expose children to members of the North Port St. Joe community who have experienced great success in their careers.
Dorian North, a correctional officer at the Gulf County Jail who participated in the program, said that providing local children with role models they can identify with is important in showing them what they are capable of.
"Kids need role models. They need positive examples," he said. "… The majority of the kids here know all the professionals participating today, and when you have positive role models in your community, it really helps you realize 'I can do that' or 'I can be that.' That's not to say that they have to grow up to be exactly like us, but it helps to show them that they can do it."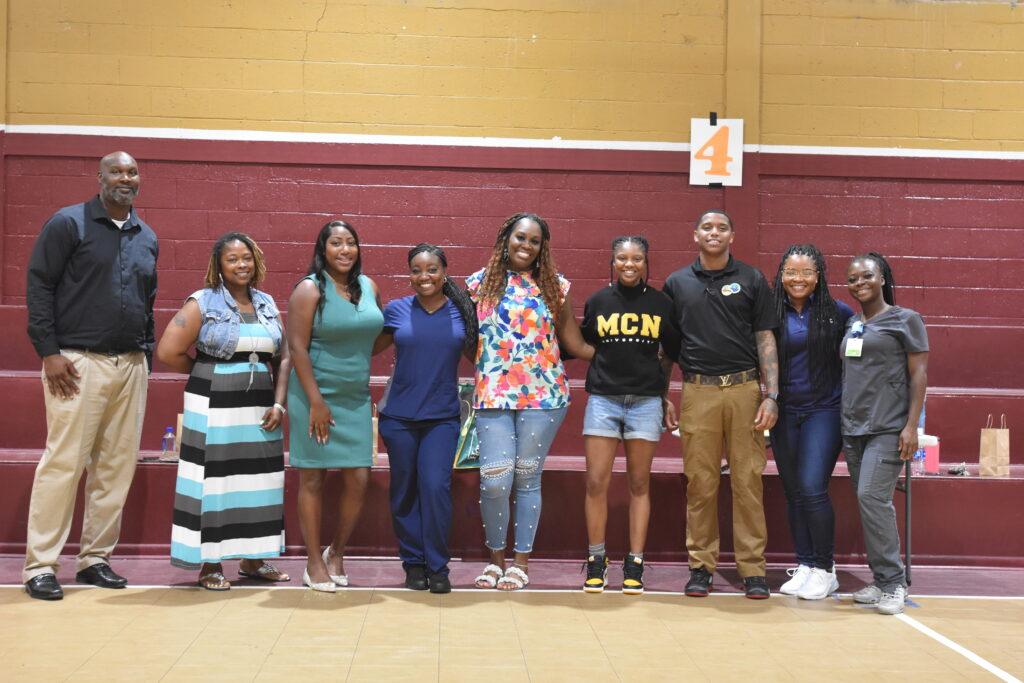 The event was sponsored by the New Life Christian Center and by Capital City Bank.
Jenkins and other event organizers said they were excited to see the children more engaged this year than the year before and looked forward to expanding the event in the future.
Children made rotations, which covered topics including mental health, healthcare, corrections, education and finance.
Along with North, nine other professionals participated in the event. This included Jasmine Fennell-Schneider and Cedric Davis, who represented the education field; Tayler Byrd and Maya Robbins-Monette, who spoke about entrepreneurship; Johna Pittman and Kiara Monette, mental health professionals; Shenoya Fennell and Princess Likely, who work in healthcare; and Circuit Judge Elijah Smiley.
Next year, organizer Kenneth Monette said he hopes to see the event continue to grow.
"We want to move it over to the school next year," Monette said. "That way we can get the whole community involved, and maybe we could even expand it to Wewahitchka."
Following the event, prizes were distributed and children participated in a basketball game. Many returned the following day to listen to Pastor Marvin Scott give a speech, closing the program.