State seeks local input for broadband planning, solutions
If you had reliable access to the internet in Gulf County after 2 p.m. on a Friday, Gulf County Chamber of Commerce Director Joe Whitmer said, you'd be lucky.
That's when the tourists arrive, placing additional strain on a system that already struggles to meet the demands of the county's 16,000 residents.
And as he addressed about three dozen citizens, network providers and state officials who gathered at Gulf Coast State College's Gulf/Franklin Campus July 7 to discuss the state's plans for improving broadband access in rural communities, he was sure to convey why he felt these changes were needed urgently.
"When we can't actually reach the tools of our trades, then we're out of luck… We're talking about restaurants, lodging, grocery stores and the people coming in. We're an emerging market in the tourism industry, and the only industry that Gulf and Franklin Counties really have to hang their hat on is our tourism industry. That is key to making sure people put food on their tables."
This is the type of feedback representatives from the Florida Department of Commerce were seeking at the July 7 workshop, the third of 10 to be held throughout the state, seven in person and three online.
And, according to Alex Kelly, the secretary of the newly renamed Florida Department of Commerce, input from the public is essential to the success of the DOC's broadband strategizing, with blanket solutions unlikely to address the roots of the problem.
"This topic really is a community-specific topic, broadband, how it matters to your community," he said. "Certainly there are some things that are common in what internet accessibility affects, but at the end of the day, how you close those access gaps is very, very community-specific."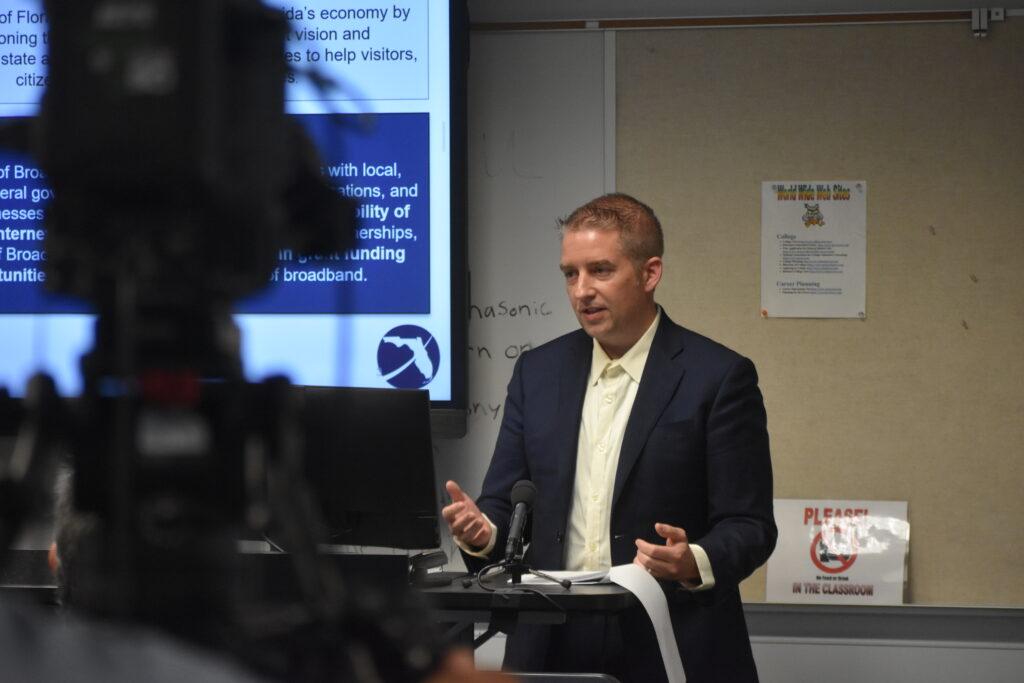 Along with the public workshops, Florida Commerce has overseen the creation of a Technology Planning Task Force for each of the state's 67 counties.
In Gulf County, task force members were appointed earlier this year, and though they've only had the opportunity to meet twice, members of the task force who were present at the July 7 meeting emphasized that they plan to play a role in facilitating communication between the community and relevant state organizations.
This outreach, Florida Commerce said, will help the Office of Broadband inform their applications for funding to help increase the availability and effectiveness of broadband internet throughout the state, specifically in small and rural communities.
Feedback received will be used by Florida Commerce to inform a plan, which is due to the Federal Broadband Equity, Access and Deployment Program by December, said Kelly.
The BEAD Program provides federal funding for grants to states for broadband planning, deployment, mapping, equity, and adoption activities. The BEAD Program, part of the Infrastructure Investment and Jobs Act (IIJA), allocates a minimum of $100 million for states to expand broadband infrastructure and connectivity programs.
"We have a first plan for the BEAD act for a considerable amount of money due at the end of December," Kelly said. "That plan will entirely reflect this feedback that we receive from communities all around the state."
Following the introduction by Kelly and other Florida Commerce officials, the gathered group spent about 45 minutes providing direct feedback and responding to prompts.
Among the most common issues discussed were slow internet speeds and limited access, particularly during high-traffic times of day, as well as limited awareness of options for improvement.
Several ideas to increase internet literacy throughout the community were also discussed, including potential classes at local libraries or churches and increased resources to be provided by network providers.
State Senator Corey Simon, who was present and participated actively in the workshop, said the meeting provided a valuable opportunity to hear not just about Florida Commerce's plans, but from his constituents.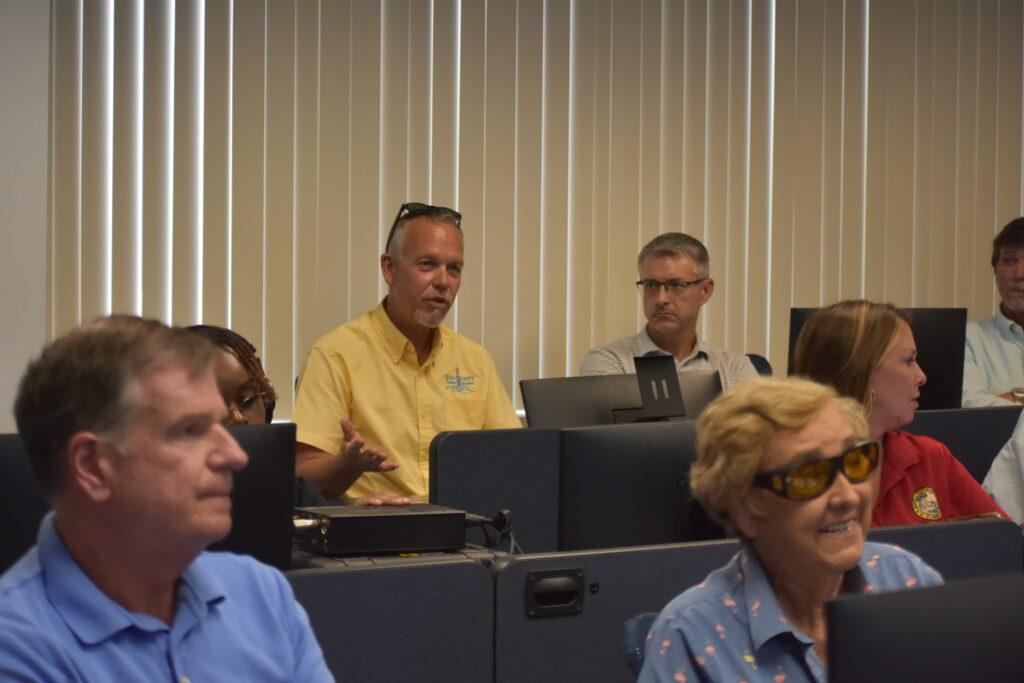 "Really and truly, you don't have community without connectivity," he said. "It's important for us to have these meetings so that the community can be a part of it. It's not just the (internet service providers) being in the room, right. It's the community understanding what's out there, what's available, what's coming, so they can remain informed."
"… I represent 13 counties, and 12 of them struggle with broadband access. This is not something new, but there's great opportunity as we move forward."
Gulf County residents who were unable to attend the July 7 workshop will still be able to attend virtual workshops to be held in the coming weeks. Three virtual workshops will be held — on July 14 at 10:30 a.m. EDT, on July 24 at 2 p.m. EDT and on July 26 at 2 p.m. EDT. Go to floridajobs.org for more information.