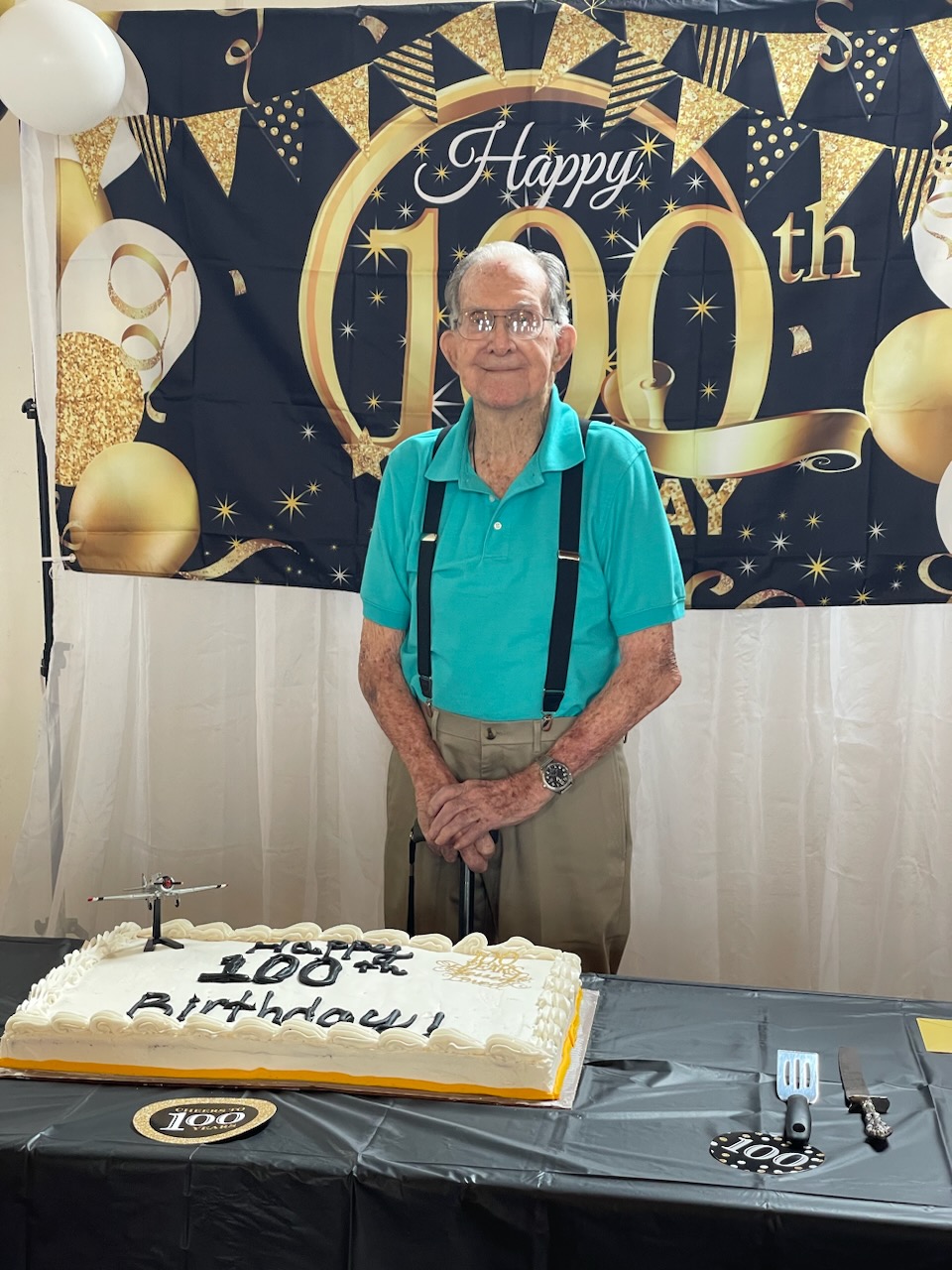 Ralph James Macomber
Date of Death
Mr. Ralph James Macomber, 101, of Port St. Joe, FL, passed away on Wednesday, October 18, 2023. Ralph was born in North Conway, New Hampshire on May 22, 1922.
Ralph played football, baseball , and basketball and in the 1990's was elected to the New Hampshire High School Hall of Fame. During the baseball offseason, Ralph would caddy for Babe Ruth and chauffeur for the actress Betty Davis when she would come to her home in North Conway.
Ralph joined the Army Air Corps in 1942 and served with distinction throughout the entirety of World War II. He was honorably discharged on November 4, 1946.
Ralph was a member of the First Baptist Church serving as a deacon and singing in the choir. He was a Little League Baseball coach for 13 years and could always be counted on to help the kids. He was a great husband and father and a Veteran of the Greatest Generation, and he will be missed greatly by everyone who knew him. He's in good hands now.
Graveside funeral services will be held at 11:00 a.m. EST on Friday, October 27, 2023 in Holly Hill Cemetery in Port St. Joe with Dr. Boyd Evans officiating.
http://www.southerlandfamily.com