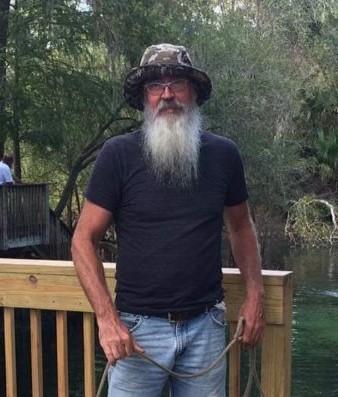 James Eric Hallman
Date of Death
James Eric Hallman age 55, longtime resident of Altha, Florida passed away on Thursday, August 24, 2023 in Port St. Joe, Florida. He was born in Bay County on January 6, 1968 and grew up around Deer Point Lake before moving to Calhoun County. James was a man of many talents and a skilled craftsman. He worked for Eastern Shipbuilding for fifteen years where he was known as an extraordinary welder. James held a Captains License and Commercial Driver License. He was the owner of River Coast Construction and was a master trim carpenter exclusively for F&B Builders for the past eight years. James loved the simple things in life such as horse riding, being outdoors, hunting, riding four-wheelers, gardening, picking blackberries, spending time in the creek. He will be remembered as a steady, hardworking, laid back family man that loved his dog "Rufus".
He was preceded in death by his paternal grandparents, Margaret and A.D. Hallman and maternal grandparents, William J. Carver and Nadine Carver.
James is survived by his mother, Betty Jean Barfield of Altha, Florida; father, James D. Hallman (Leslie) of Panama City, Florida; step father, Bobby Ray Barfield of Altha, Florida; the Love of his Life of twelve years, Carol Medlock of Altha, Florida; one son, Caleb Hallman (Joanna Hood) of Altha, Florida; two brothers, Chris Barfield (Monica) of Blountstown, Florida and Bobby Ray Barfiled Jr. (Brandy) of Eufaula, Alabama; three sisters, Laura Adkins (Joseph), Jennifer Goldsberry (Tim) and Angelina King (Kenneth) and one grandson, Carson Lee Hallman all of Altha, Florida.
Funeral services will be held at 4:00 P.M., Central Time Thursday, August 31, 2023 at Glad Tidings Assembly of God Church in Wewahitchka, Florida with Rev. Don Jackson officiating. The family will receive friends beginning at 3:00 P.M.
Arrangements are entrusted to the caring staff of Comforter Funeral Home in Port St. Joe, Florida.

Condolences may be submitted at http://www.comforterfuneralhome.com.