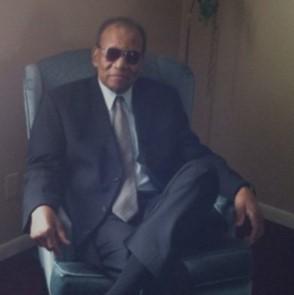 Fred Woullard
Date of Death
Fred Woullard was born on December 20, 1933, in Avera, Mississippi to the late Theo and Emmie Nettles Woullard. At a young age Fred's father moved the family to Florida where he attended public school and grew up as a young man. Because of his love for the outdoors, Kenny's Mill was the ideal place for Fred to be able to learn to work hard, fish, and hunt. He worked as a pulp-wooder and concrete worker before being hired at the St. Joe Paper Company in its paint shop and worked for more than 30 years. Fred was an avid checker player and in his later years he would meet his favorite players at their favorite places to see who the champion would be for that day.
In the mid- nineties, Fred moved to Vallejo, California where he and his wife, Sophia, lived for many years. During this time is when he accepted Christ as his personal Savior, and they moved back to Florida and made his home in Wewahitchka. While living in Wewa, he and his wife formed a prison ministry where they would make weekly visits to various prisons throughout Gulf and Calhoun Counties to share the gospel of Jesus Christ to the inmates.
Fred is preceded in death by his loving wife Sophia Woullard, his parents Theo and Emmie Woullard, his sister Margaret, his brothers Jessie and Ray, and his son Freddie Jr.
He leaves to cherish his memories are His children Margie Porter of Lakeland, FL; Ella Margaret (Julius) Albright of New Jersey; Ricky Woullard of Crestview, FL; Terry Woullard (Cheryl) of Killean, TX; Annette Woullard of Panama City, FL; Freddie Mae (Chester) Davis, Candye (Freddie R.) Lewis, and Travis Woullard, all of Port St. Joe, FL. His Brother: Billy C. (Dorothy) Woullard of Montgomery, AL; His sister Faye (Scott Thacker) of Wisconsin, his grand and great-grandchildren; His In-laws: Ray and Minnie Likely, Mary Ford, Vernell Bailey, Jimmy Pouncey, and Willie Jones; and a host of nieces and nephews, cousins, friends, and a special friend Katrina McNeil of Port St. Joe, FL.
Home going services for Mr. Woullard will be held at 11:00 A.M. Eastern Time, on Saturday, August 26, 2023 at Philadelphia Primitive Baptist Church in Port St. Joe, Florida. Interment will follow at Forest Hill Cemetery. A time of visitation will begin at 10:00 A.M. Eastern Time.
Condolences may be submitted at http://www.comforterfuneralhome.com

Arrangements are entrusted to the caring staff of Comforter Funeral Home in Port St. Joe, Florida.