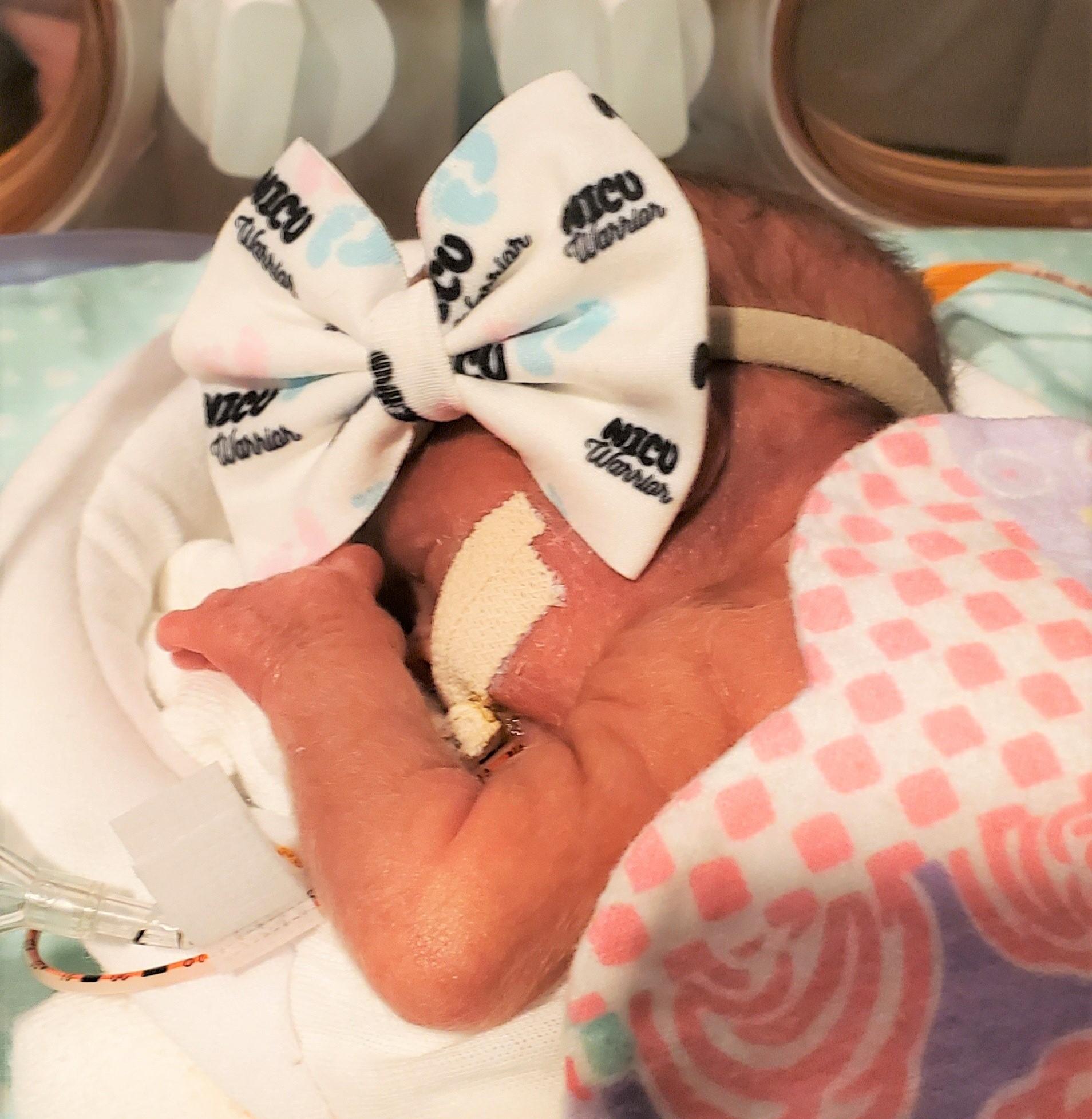 Emilia Jane McCulley
Date of Death
Emilia Jane McCulley, 5 weeks old, passed away in the arms of her parents on Wednesday, July 19, 2023. She was born on June 14, 2023 and was the daughter of Joshua Allen McCulley and Roberta Belle Bouington.
Emilia was preceded in death by grandparents Allen and Eileen McCulley; aunt, Andrea McCulley; three cousins, Karese, Jordan, and Jonathan.
She is survived by grandparents Robert and Marie Shurrum; aunts and uncles, Benjamin and Tari McCroan, Teresa and Adrian Patterson, Doris Osborne, Robin Shurrum, Aubrey Shurrum, Christie and Ron Baumgardner, and Rachel McCulley and many cousins.
In Emilia's short time here she lit up the lives of her parents, family, community, and the doctors and nurses who cared for her. This light was so bright that even death cannot diminish it. She will always be our strong girl.
A Funeral Mass will be held at 1:00 P.M. Eastern Time on Friday, July 28, 2023 at St. Joseph Catholic Church. Committal will follow at Holly Hill Cemetery in Port St. Joe, Florida.
Condolences may be submitted at http://www.comforterfuneralhome.com.

Arrangements are entrusted to the caring staff of Comforter Funeral Home in Port St. Joe, Florida.