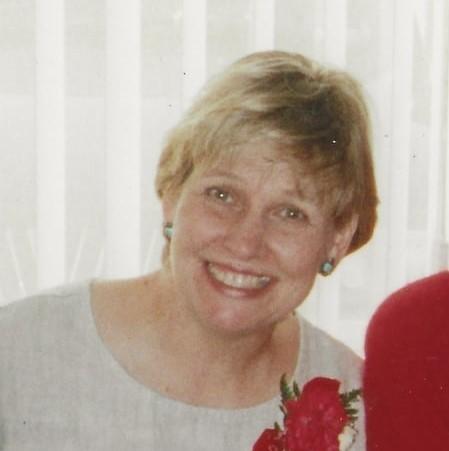 Diana "Dana" Dement Boyer
Date of Death
Diana "Dana" Dement Boyer died July 12th at her home at 834 Bryants Landing Road, Wewahitchka, Florida. Her husband, George was at her bedside, holding her hand when she departed this world. She seemed to be at peace with herself and the world. She was 76 years old.
Her father, Bobby Dement had just come home to Big Spring, Texas from the war, a decorated Marine and married her mother, Melba Corning Dement, who was recently crowned Miss Big Spring in the Beauty Contest. Right after they married, they moved with his sister, Margie and her husband, B.C., to Roswell, New Mexico to find jobs. Bobby went to work at Desmond Ford Company as the Body Shop Manager; and Melba was expecting their first child.
Dana was born on May 26, 1947, the first child of the couple. She was born at St. Mary's Hospital in Roswell. Soon there were four more siblings born in Roswell—Marcy, Jay, Bobbie, and Cloys. Of course, they were part of the "Baby Boomers"! She stayed at home with her Mom until she was 6 and then she went to elementary school at Parkview Elementary and started at Middle School for the 7th grade. She was very active in all the school activities—she was in Honor Society and was the head Twirler with the band.
In the early '60s the family moved to Big Spring, Texas and she attended Runnels Jr. High and Big Spring Senior High School. She also gained another brother, John. After High School she met and married Michael Angerer and they had two daughters, Staci and Christi. He was in the Air Force and they lived for awhile in Kansas but ended up in Mexico Beach, Florida. Dana lived there with her family while the girls grew up. She worked at Cathy's Hardware and became very involved in the community and government in Mexico Beach. She was elected as a City Commissioner and served for many years. Also served on many committees and community events.
The most important events of those years were the arrival of her grandchildren. The first grandson was Dustin who is Staci's oldest son. Staci had another son, Zach, and Christie had moved to Detroit, Michigan and had two children, James and Joleigh. Dana loved spending all the time she could with her grandchildren.
Later she divorced and got a cottage at Mexico Beach. There, she met and married George Boyer, and went to work with him at his shop Boyer Signs. She was active the community and government in Port Saint Joe also. And was an event planner, helping plan and hold several annual events in Port St. Joe.

She proved to be a perfect oldest sibling for all the rest—staying with Bobbie through her cancer therapies and surgery. And then with Marcy during her long Covid symptoms, as well as at the Celebration of Life for Marcy's son Adam when he died in 2018. And she and George had her brother Jay come for awhile during his retirement. She was even in Mississippi with Marcy when her Mother died in 2006. She was always there!!

And we MUST mention her involvement in geneology with her sister, Bobbie who had worked on it for many years. She even sent for her DNA to be analyzed. And when she joined the website Family Search, she delightedly called and advised all the family of our famous connections!

Dana was preceded in death by her parents, Bobby and Melba, her brothers Jay and Cloys, one sister, Bobbie; and her nephew, Marcy's son Adam. She leaves both her daughters, Staci, (Ray) and children Zach and Dustin (Lindsey). and Christi (Troy) and her two children Jaymes and Joleigh. Also Dustin's two children, who are Dana's great grandchildren; also one sister, Marcy in Mississippi; one brother, John (Nikki) in Oklahoma and his three sons, Cline, Everett, and Jack; and her niece, Bobbie's daughter, Sami Lynn Simpson. She also leaves many, many close friends, nieces, nephews, and cousins all across the country! She will be missed by everyone, far and near!
There will not be a formal ceremony, at Dana's request. She will be cremated and the ashes scattered on Lockey Lake at Bryants Landing and Mexico Beach. However, we hope to have a celebration of life in her honor, possibly after the weather cools down. We will make an announcement later.
Condolences may be submitted at http://www.comforterfuneralhome.com.

Arrangements are entrusted to the caring staff of Comforter Funeral Home in Port St. Joe, FL.