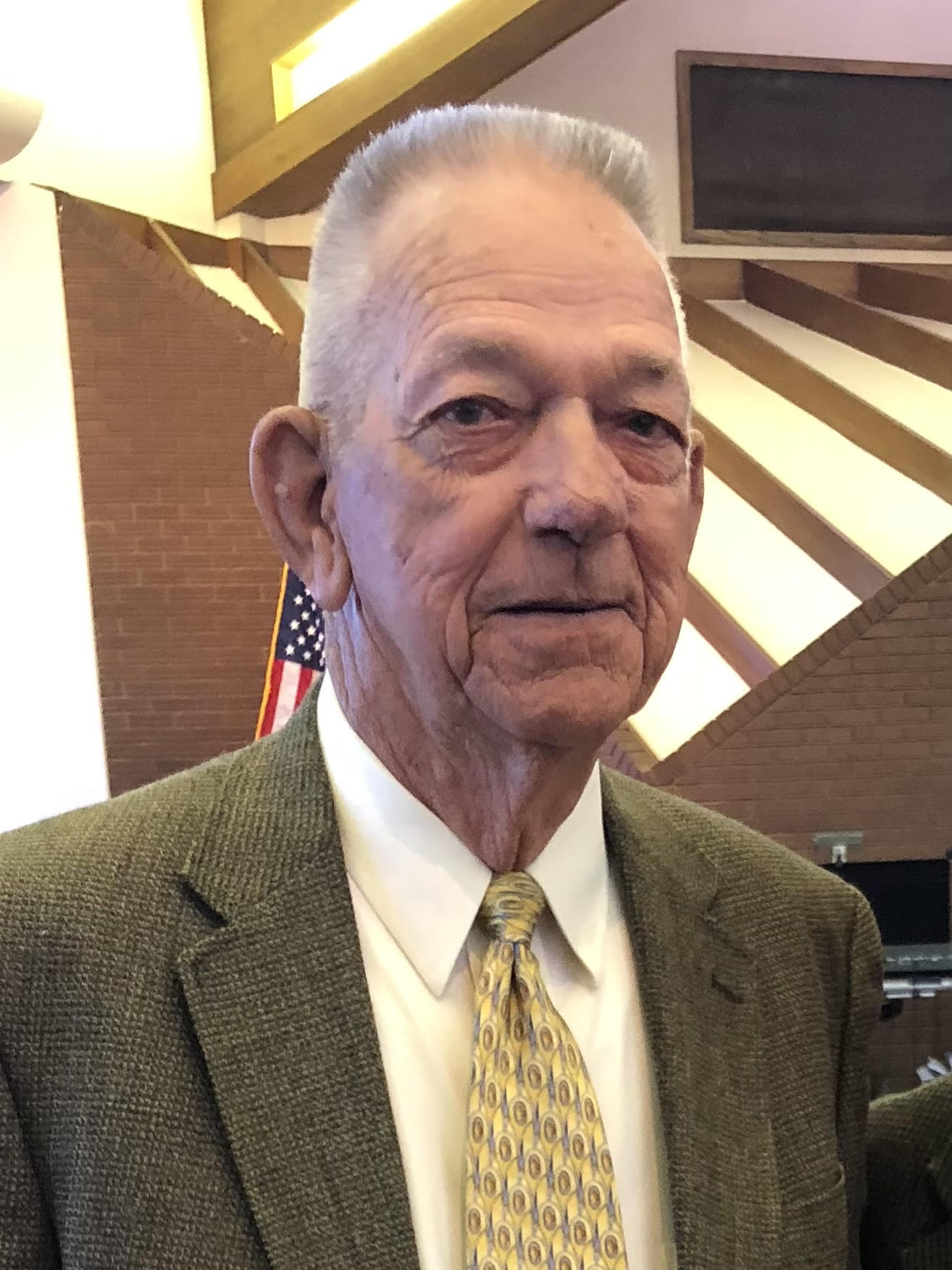 Billy Joe Rich, Sr.
Date of Death
Billy Joe Rich, Sr., 88, of Port St. Joe, Florida, peacefully joined his wife, Betty Jo, as he passed through the gates of heaven to his eternal home on Sunday, August 6, at the Select Specialty Hospital, located in Ascension Sacred Heart Hospital, Panama City, Florida.
Bill was born in Donalsonville, Georgia, on July 27, 1935, to Ernest John and Evie Mae "Tiny" Rich. He moved to Port St. Joe with his family at the young age of three. He attended Port St. Joe Elementary School and graduated from Port St. Joe High School in 1953. He married the love of his life, Betty Jo Tharpe, on November 16, 1952. They were blessed with celebrating 62 years of marriage and had four children; three sons and one daughter. In his early adulthood, Bill worked with Flowers Bakery, and was later employed by the St. Joe Paper Company, all while working with his parents at Rich & Sons I.G.A. From 1969 to 1975, he was the sole owner of the store. He was a lifelong member of First Baptist Church, Port St. Joe.
He was an avid fisherman and could often be found on Lake Wimico or Depot Creek, either by himself, with a friend, or with a child and grandchild or two. He loved sharing his catch with others. He was a loving, caring, faithful, Christian who never met a stranger. So many people were included on his daily prayer list. He truly loved and cared for others, and will be missed.
Visitation will begin at 10:00 a.m., and the Celebration of Life will begin at 11:00 a.m. on Friday, August 11, 2023, at the Long Avenue Baptist Church of Port St. Joe, with Rev. Billy J. Rich, David Michael Rich, and Rev. Boyd Evans officiating. A graveside service will follow at the Charles Stephens Pavilion at Holly Hill Cemetery in Port St. Joe, with Rev. Jim Tate officiating. Masonic rites will be given by the Port St. Joe lodge. Bill's family will receive friends at the family home, 109 Allen Memorial Way, on Wednesday and Thursday, August 9 and 10. Flowers for the service or donations to the First Baptist Church Port St. Joe Building Fund will be accepted.
Bill was preceded in death by his parents, his wife, and his brother, John E. Rich. Survivors include his 4 children: Rev. Billy Joe Rich, Jr., Dothan, AL; Jaritza Ann "Jeri" Ashcraft (Don), Port St. Joe, FL; David Michael "Mike" Rich (Melissa), Pembroke Pines, FL; and John Anthony "Tony" Rich, San Diego, CA; a brother, David M. Rich (Betty); a sister-in-law, Linda Tharpe Keels (Harold); a brother-in-law, Scott Darst; 9 grandchildren: April Kirkland (Jeff), Justin Rich (April), Benjamin Ashcraft, Hannah Reid (Kirk), Mica Ashcraft (Sammi), Ryan Moran, Cameron Rich, Alexandra Rich Gonzalez (Timothy), & Annamarie April Rich; 15 great-grandchildren: Trevor, Christian, Tyson, Madison Gabriella "Sunny," Evie Blaire, Tucker, Cayson Reed, Milly Claire, Sarah Claire, Sadie Caroline, Maggie Paige, Layla Ruth, Andrew Jace "A.J.", Hayden Ann, & Henry Walker; as well as numerous nephews, nieces, and extended family.
Condolences may be submitted at http://www.comforterfuneralhome.com.

Arrangements are entrusted to the caring staff of Comforter Funeral Home in Port St. Joe, Florida.