Wewahitchka weightlifters bring home gold from regional tournament
Athletes from 24 schools competed at the FHSAA 1A Region 1 boys weightlifting tournament at the Port St. Joe gym on Friday, April 7.
When the final weights fell to the floor, Wewahitchka prevailed in the Olympic part of the meet with 50 points, a whopping 22 points ahead of second place Blountstown. Port St. Joe finished in sixth place with 15 points.
The results were much closer in the Traditional competition, with Bozeman coming out on top with 27 points, and Wewa, Baker, and Blountstown tied for second with 24 points each. With 22 points, Port St. Joe came in fifth.
Once again pulling double duty as Wewa's weightlifting coach and regional meet director, Bobby Johns talked about how important weightlifting is in the Panhandle area.
Speaking to media partner WMBB's Kayleigh Tinglestad, Johns said that "about 60 percent of class 1A is west of Jacksonville and in the Panhandle. So, we take (weightlifting) pretty seriously out here, and there's a lot of good coaches and a lot of good lifters."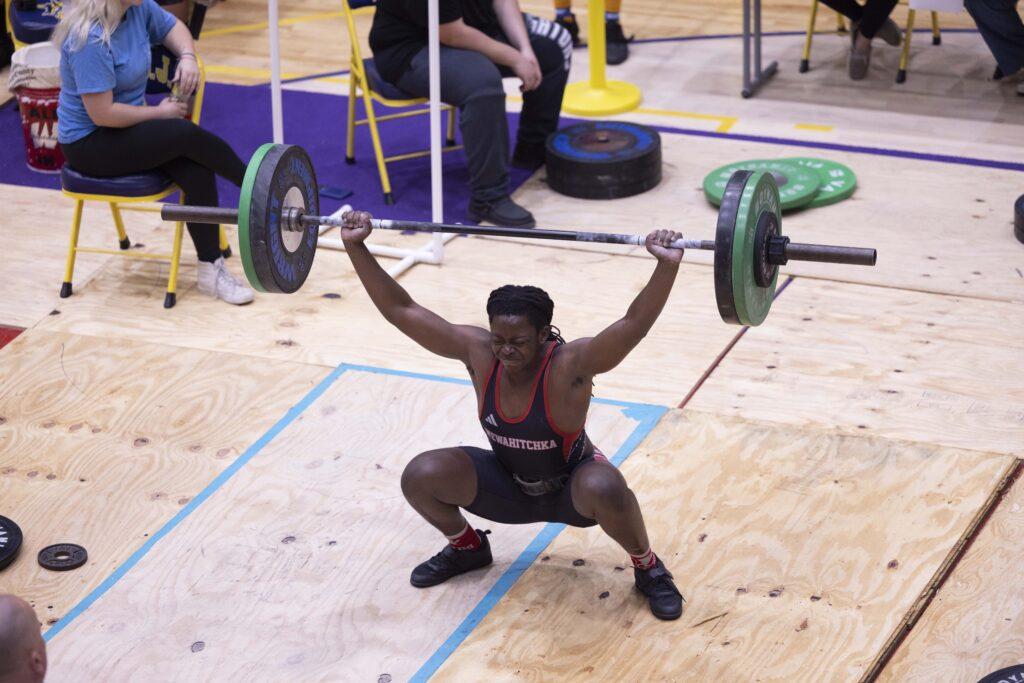 Wewa and Port St. Joe medal winners (top 6) in Olympic lifting:
119: Cole Williams, Wewa, 1st with 320 lbs; Landon Webb, Wewa, 2nd with 295 lbs. 129: Gabe Miller, Wewa, 6th with 270 lbs
154: Bryson Greene, Wewa, 1st with 435 lbs; Corbin Hysmith, Wewa, 3rd with 400 lbs; Devin Cuttino, PSJ, 4th with 395 lbs
169: PJ Garrison, Wewa, 1st with 455 lbs
183: Joey Salerno, Wewa, 1st with 465 lbs; Damian Hughes, Wewa, 4th with 385 lbs; Jacob Marshall, PSJ, 6th with 380 lbs
199: Chase Lanford, PSJ, 3rd with 430 lbs
238: Preston Stacey, Wewa, 1st with 520 lbs
UNL: Saylor Tull, PSJ, 1st with 550 lbs; Noah Taunton, Wewa, 5th with 480 lbs
In addition to winning his weight class, Wewa's Bryson Greene was named "Top Lifter" in Olympic as determined by the Schwartz-Malone formula of weight to total amount lifted.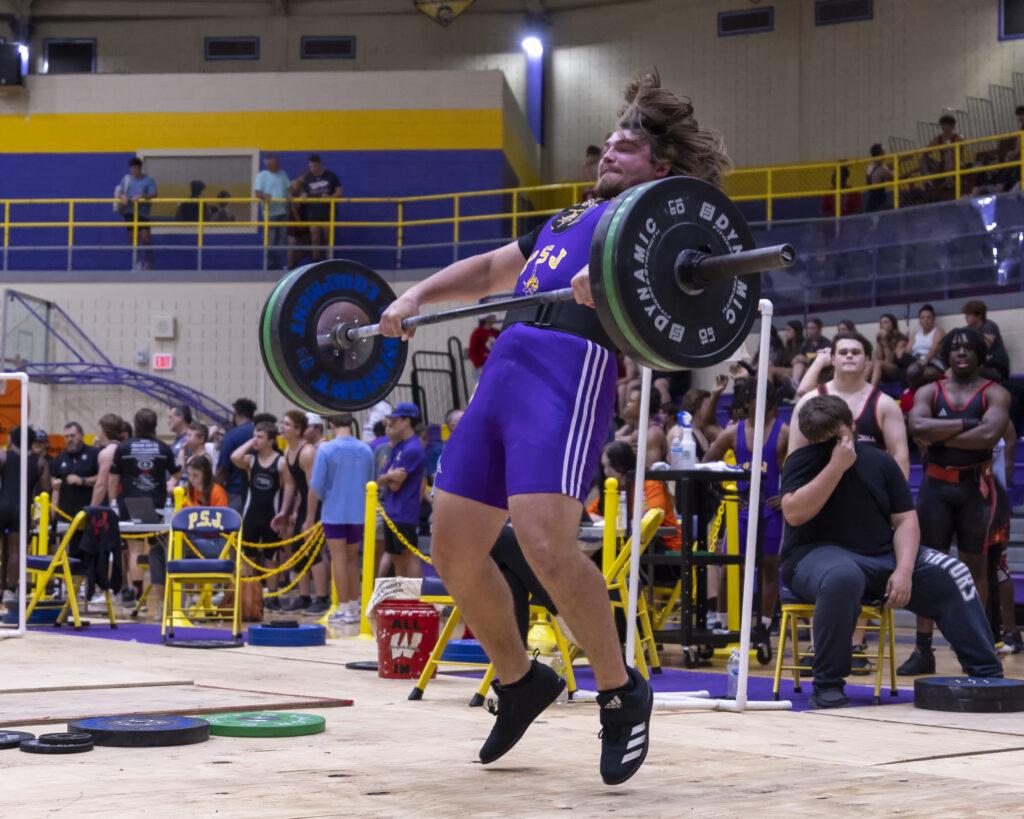 Wewa and PSJ medal winners in Traditional:
119: Williams, Wewa, 2nd with 365 lbs; Webb, Wewa, 3rd with 350 lbs
154: Cuttino, PSJ, 1st with 495 lbs; Breene, Wewa, 4th with 480 lbs
169: Tad Russell, PSJ, 4th with 545 lbs
183: PJ Jones, PSJ, 1st with 590 lbs; Salerno, Wewa, 2nd with 555 lbs
199: Lanford, PSJ, 4th with 545 lbs
238: Stacey, Wewa, 1st with 645 lbs
UNL: Tull, PSJ, 5th with 645 lbs
First-place finishers in each weight class will automatically advance to the championship competition. The state finals will be held at the RP Funding Center in Lakeland on Friday and Saturday, April 14 and 15.