Prom Project Runway returns bigger and bolder for third year
The Port Inn Chapel Hall usually has more of a neutral color palette, but on Saturday morning, laser lights and colorful formalwear lent the space a kaleidoscope effect.
The event venue had been transformed into the Junior Service League of Port St. Joe's once-a-year pop-up prom dress boutique, where gently used outfits, shoes and accessories in a variety of styles and sizes were all offered completely free of cost.
Lianna Sagin, who has chaired the event since it was first started three years ago, said the event was designed to help make the cost of prom more attainable for all students in Gulf County.
But this year, she said, the event has evolved.
"In the past, we just offered the boutique," she said, "but this year, we have a committee of four women, and one of them mentioned that we should turn this into a runway show so that we can attract all girls — so that they're not embarrassed to come out."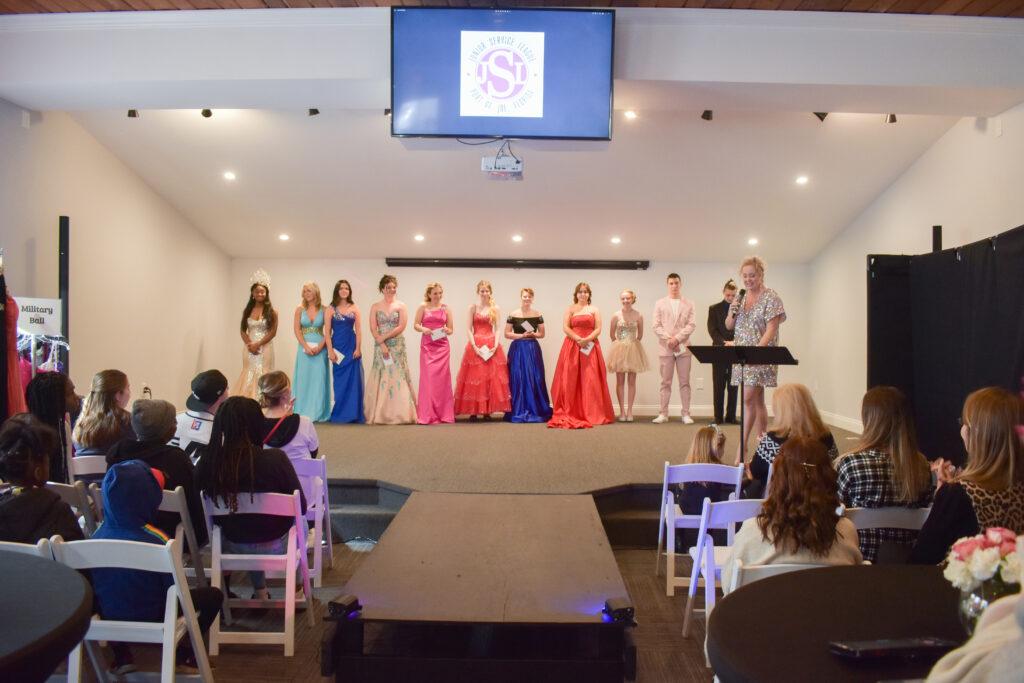 Saturday's Prom Project Runway featured not only a wide selection of formalwear for local students to choose from, but also a runway show and silent auction event.
Sagins said the event's committee, made up of herself, Ruth Mason, Amy Connolly and Brittany Golson, hoped the changes might help attract attention to the organization's wide selection of dresses.
"We really just wanted to be able to show the girls that we have brand new dresses. It's not just your average dated used prom dress," she said.
This year, money collected at the event will also go towards a scholarship fund for local high school seniors.
Sagins said she is proud to see how the event has grown over the last three years. For her, Project Prom has been not only a way to help make sure local students can afford to attend their prom, but a chance to try to help build the young confidence of young women in the community.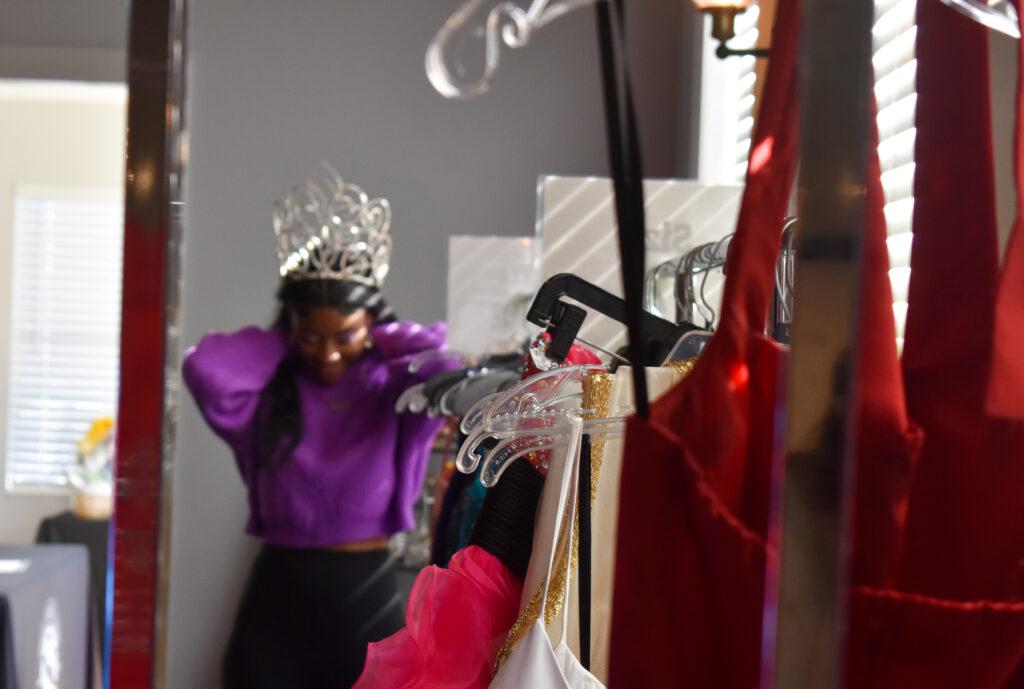 "Growing up, I lacked self confidence," said Sagins. "… I always wanted to go to prom and fit in, and I always felt like I couldn't quite get to the level that the it-girls had."
"I just wanted to be able to offer an event where you don't have to be embarrassed to come. It can be a fun day out with the girls, but you can also get a beautiful dress."
Eight Gulf County students volunteered to model prom dresses in the runway show — Emma Leffew, Zoey Metcalf, Savannah Hoffman, Savana Mayhann, Wake Giffen, Jenna Driver, Chelsea Bishop and Chloe Davis.
Miss North Port St. Joe, Zhyion Quinn, acted as the show's M.C.
Junior Service League members are also looking for people to give the girls makeovers, manicures, and pedicures closer to prom at the end of April. For donations of dresses, accessories or beauty services, reach out to JSL Marketing Chair Betsie Welle at 850-339-3170.